2500W inverter's fualt indicator flashes without output voltage
Model
BP series pure sine wave inverter 2500W 12VDC 220VAC


Description
After startup, the work indicator is on, and the fault indicator flashes intermittently and the buzzer sounds, without output voltage.
Analysis of the possibility of the cause

Open the cover and check the internal components. Four post-stage MOS tubes were broken down, the post-stage driver board V5.1 was damaged, the post-stage auxiliary power patch 78M12 was damaged, and the resistance R17(10Ω) was damaged.

Solutions and steps
Replace damaged components and accessories.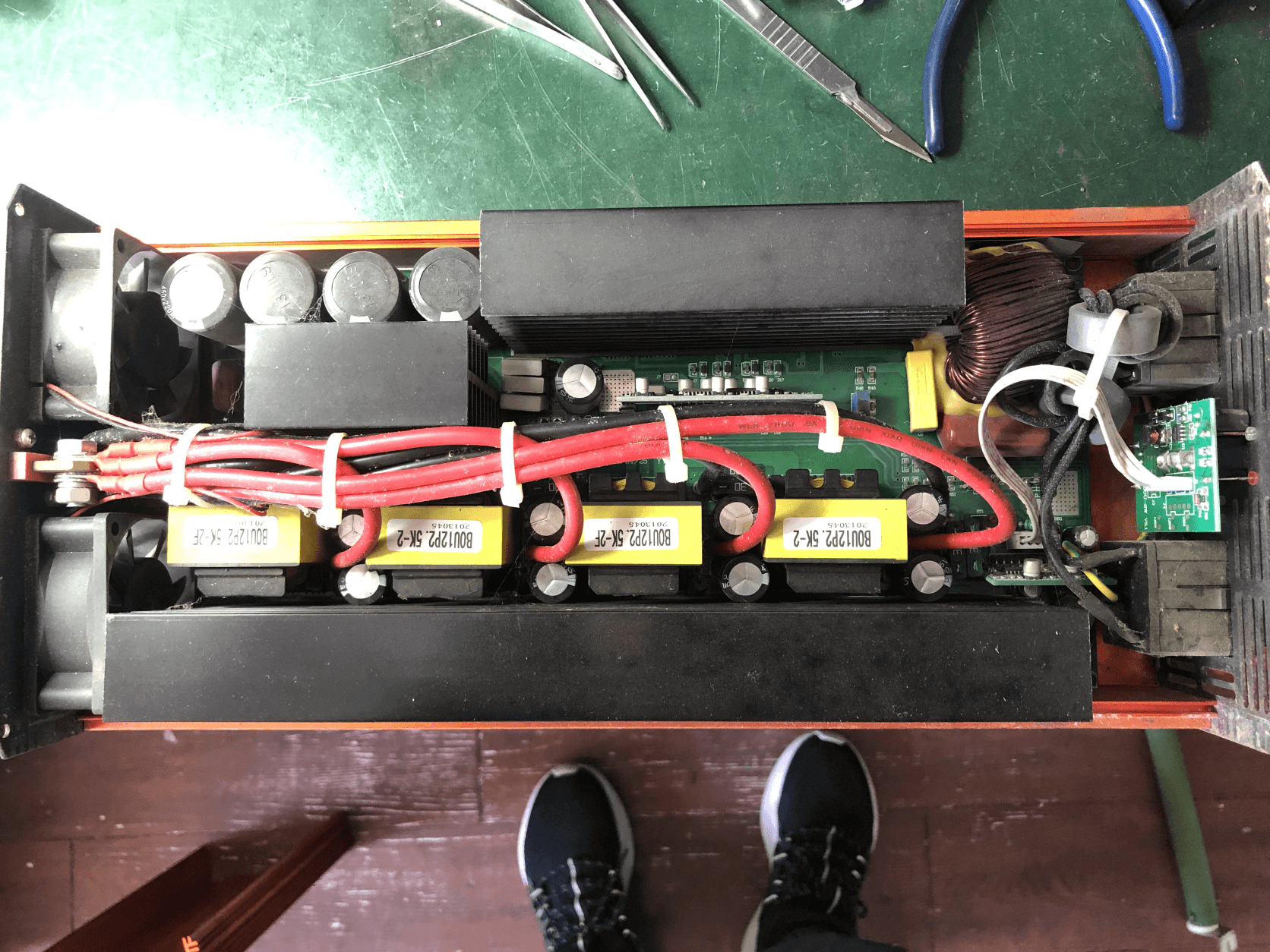 ​